SONG SCHOOL (SONG WRITING)
Through artistic education you can transform your life.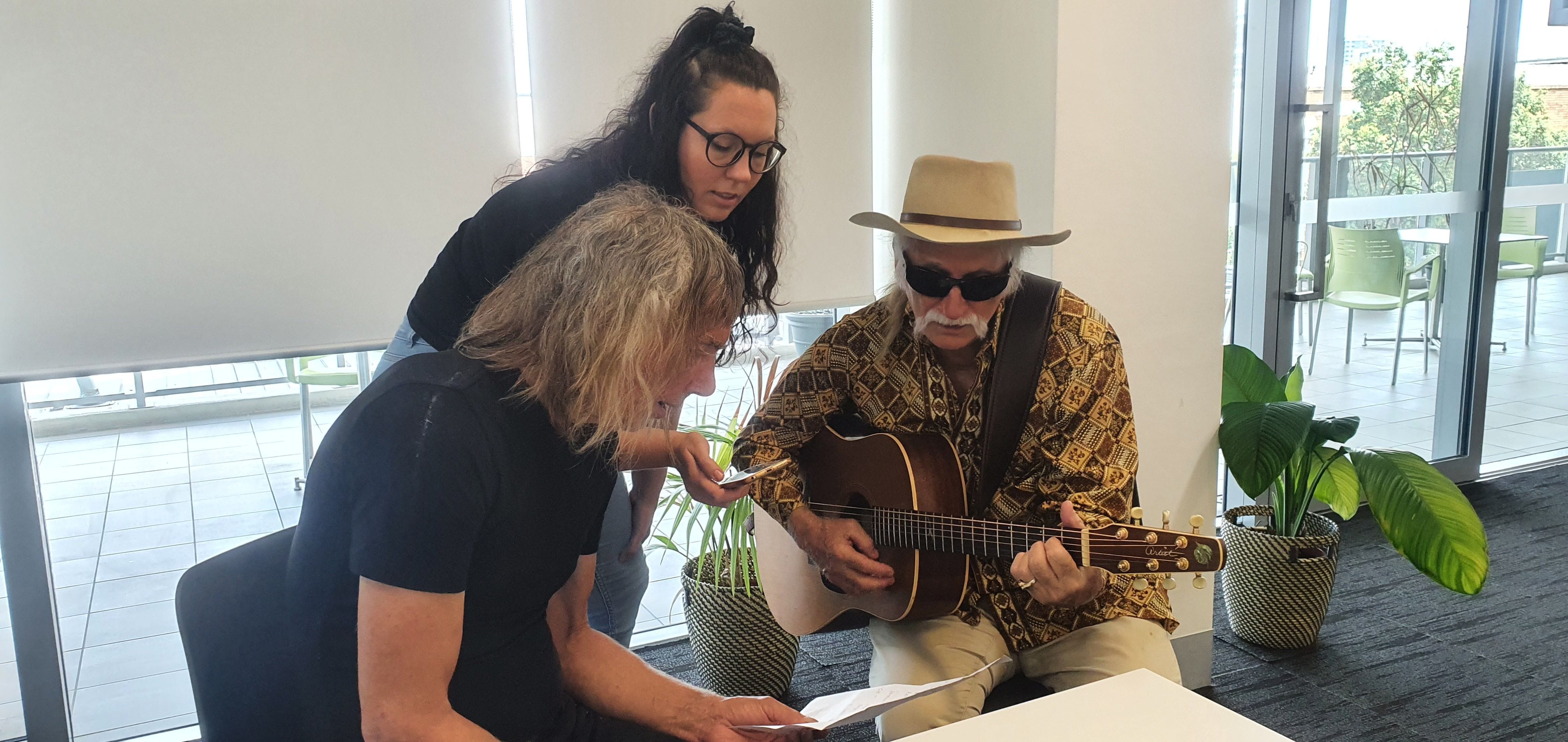 Key Information Tuesday 10 - 11:30am weekly | South Brisbane
Have you ever thought about what makes a song popular?
In Song School we discover the who, what, when, where and why of songs. What makes them great, why do they stick in your head? Learn about how songs are made, explore the history of song, deconstruct a song through listening and understanding the song form, create clever and fun or inspiring lyrics and along the way learn some tips and tricks to improve your vocal skills.
This unique program teaches you to develop an appreciation of the form of a song, it encourages you to stop and actively listen to a song and to others. Using your own voice and ideas, it will help to develop your mental agility and improve objectivity and social skills. You will use these skills to collaborate with other members to write songs most weeks and you can of course take the skills home to write your very own songs.
You don't have to be a musician to write your own song or appreciate what songs bring to the world!
Do you play an instrument? If you can, you're encouraged to bring it with you.
We're looking for new members of Song School for 2022. Join us using the JOIN button below and see what it's all about.
Teacher Mandi Geary would love to see you there.