An idea formed during 2021 – what if we started a second choir? Our first choir, the Absolutely Everybody Brisbane Choir began in 2014 and over the years has transformed many lives. One parent told us – 'I know my daughter wouldn't be with us anymore if she hadn't come to Upbeat Arts'. Powerful statements like that are common-place, so it made sense to increase our footprint by setting up in a brand new area. More people could have the opportunity to access a choir program, meaning more lives are affected.
After months of planning for this new choir in Wavell Heights (North Brisbane) and spreading the word about a launch date in February 2022, we hit a snag – Covid 19 infections were peaking in Queensland with the opening of the borders, and we (and the rest of the population) were unsure of how that would play out – would people come to a group activity, would there be more lockdowns, would we have to wear a mask to sing? With regret, we decided to delay the launch date until the start of Term 2 – ie 20 April. Interestingly, this was a blessing as we welcomed the extra time it gave us to spread the word and to bring on board and train more volunteers to help us run the choir.
20 April 2022 – the day had arrived. The new members were joined by invited guests from the Mental Health Sector and local Councillors who came along to help us launch the new choir and in a 'here's one we prepared earlier' moment – our original choir, the Absolutely Everybody Brisbane Choir came to perform. There was so much positivity and optimism in the room as everyone sang together to mark the launch. It was also a great opportunity to hear from the Qld Mental Health Commissioner Ivan Frkovic about the importance of social prescribing and the value of this type of therapeutic arts programs.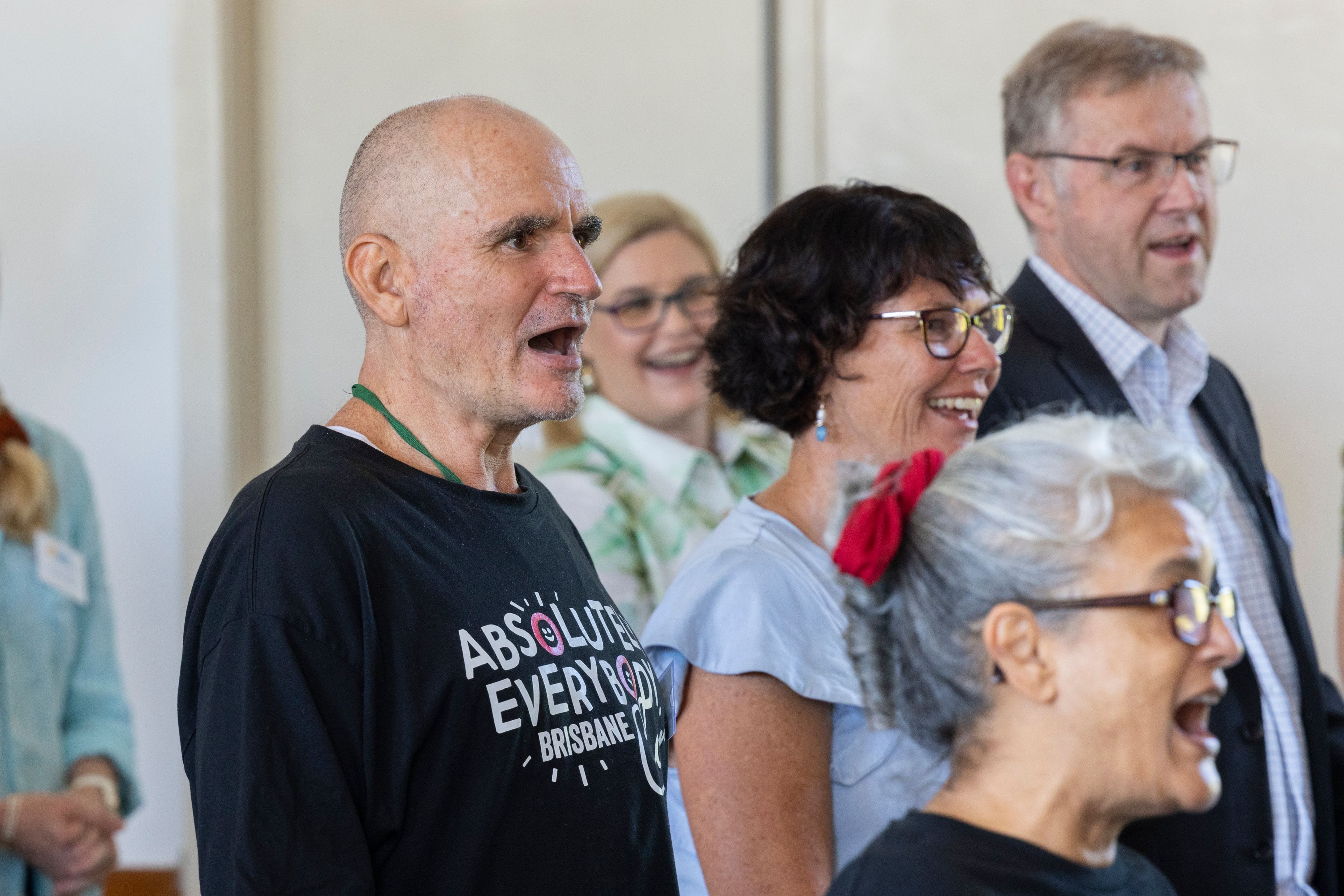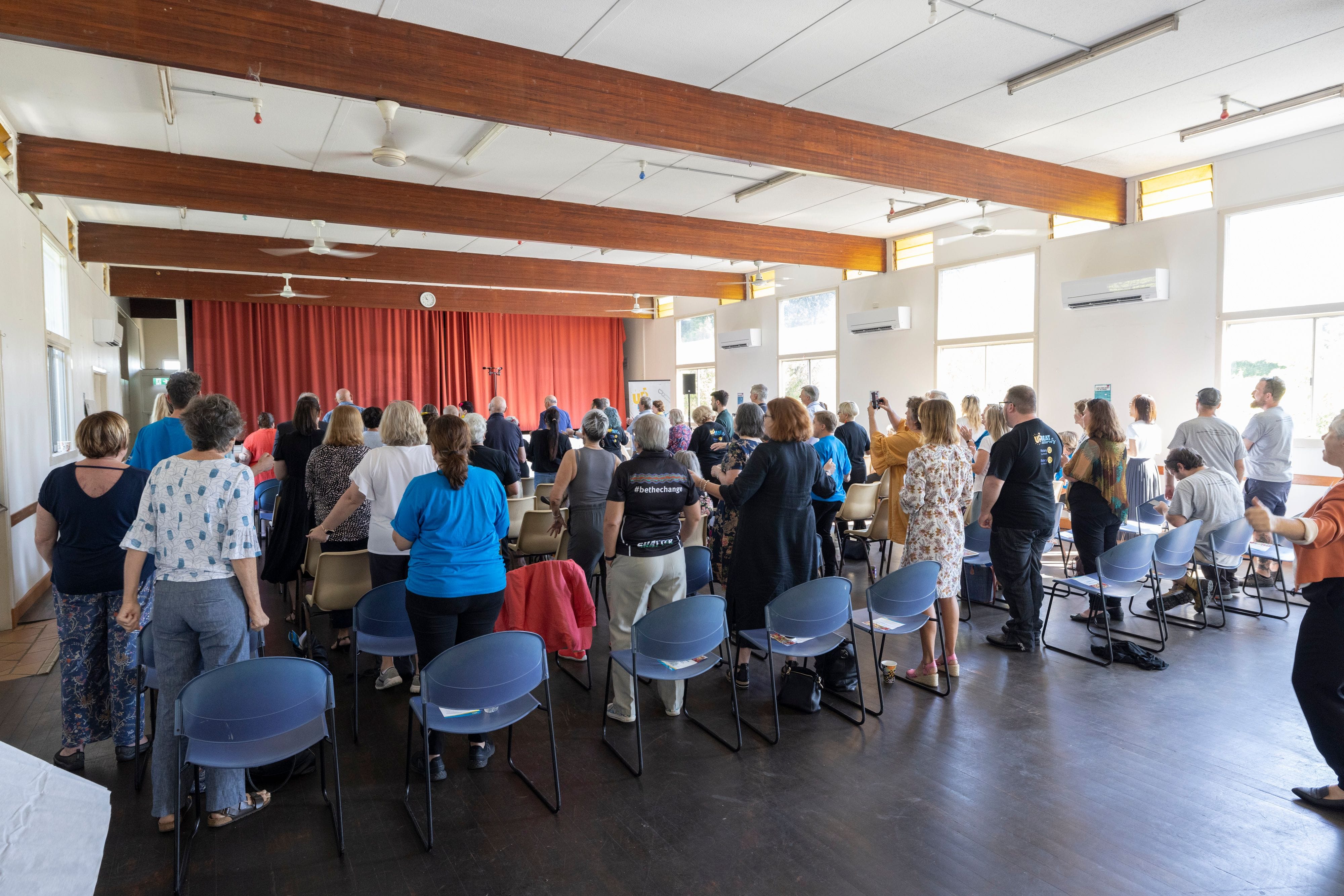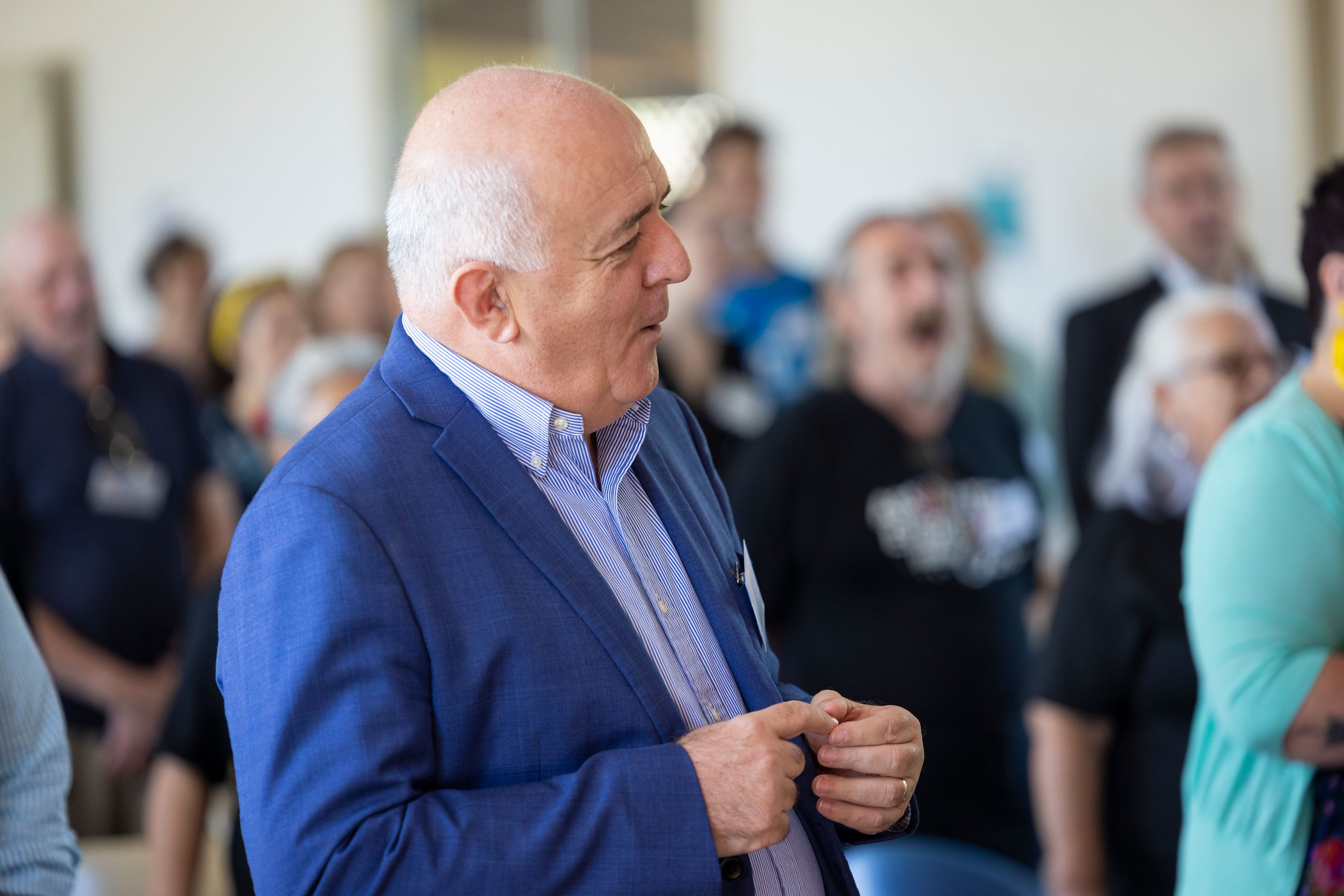 Following the launch event, we settled into a rhythm of weekly rehearsals with our talented artistic team, Melissa Gill (conductor) and Richard Thayil (accompanist) sharing their knowledge and love of music and singing. The volunteers and members turned up each week and they quickly changed from a group of individuals tentatively coming along to sing in a choir, to a group who were keen and excited to see their new friends, to talk about their weeks, learn new songs together and to finish their day by having lunch together. The chatter in the room over lunch increased week by week.
Things were going so well, we decided to put on a 'mini-concert and sausage sizzle' for family and friends on the last day of term.
So just ten weeks after the launch – the new choir gave their first performance. For the majority of the choir, this was the first time they'd ever performed! In case you don't know – that's a really big deal. Performing in public is not for the feint-hearted, but the benefit of doing it in a choir environment is that you're not on your own, your fellow choir members are all around you and the conductor right in front of you. Melissa often tells her choirs that she won't let anything bad happen to them, and she doesn't!
It was a triumph – the choir members looked great in their jelly-bean coloured shirts and they sang beautifully – and with harmony added! Most importantly, it was the joy and pride in the faces of not only the choir members, but of the audience too. Everyone felt the importance and significance of this moment.

Feedback: 
It was so heart warming for me to watch my daughter come alive. She has come such a long way.  As a mum I got teary. It struck me how inclusive, non judgemental and accepting of everyone's  differences and the sense of belonging and fun it brought to both choir and guests.
Groups such as the choir offer peer support that is the best support anyone can receive. There are so many hidden benefits that will continue to be revealed and felt by the participants. It can already be seen after such a short time by the obvious joy it was bringing to everyone there. You could see that some had been put outside their comfort zones and gained strength and pride from that.
Thank you for helping me find my voice. I have found myself and an identity I like, so much so that I've applied for a masters degree and been accepted.
My confidence is growing. I feel included and accepted as I am and a sense of belonging.
Big changes are happening in the lives of our members already. For those of us involved in the creation of this new choir and our original choir at South Brisbane, it is a privilege to be part of and we look forward to welcoming more members and seeing more growth and fun happening around us.